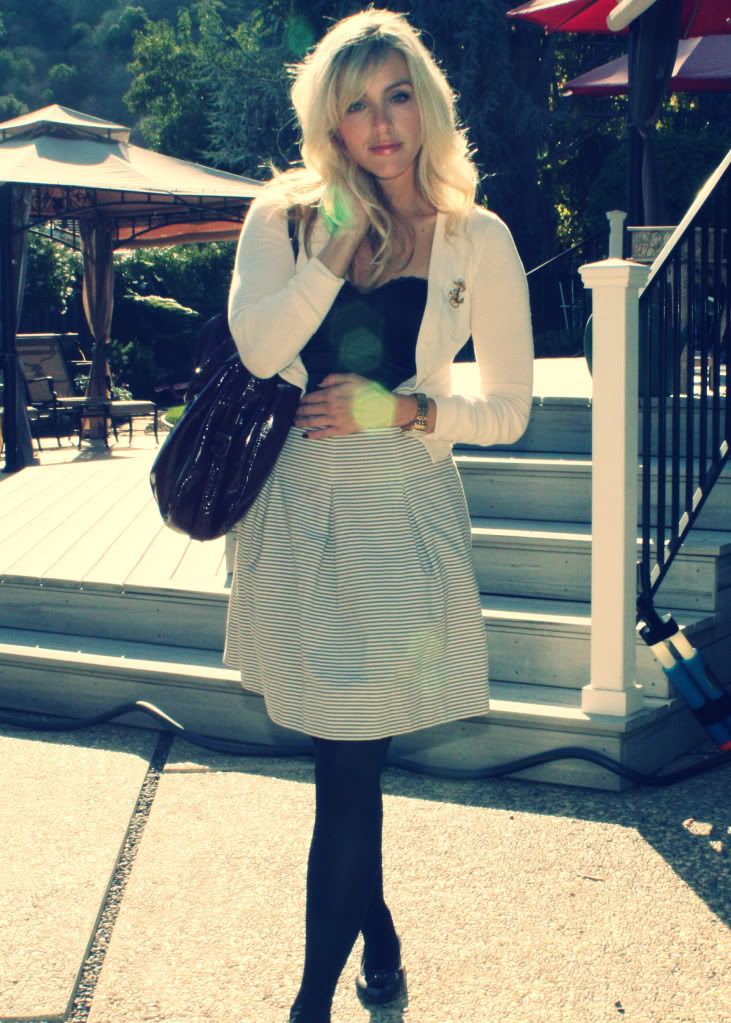 Forever 21 dress, Corey Lynn Calter skirt, Abercrombie & Fitch cardigan, Michael Kors watch, Mom's anchor pin, Anthropologie handbag
My second look for "One Dress, Three Ways" is for a day at the office. I dress for comfort to work (who am I kidding I always strive for comfort). I tucked the dress into my favorite skirt by Cory Lynn Calter and threw on some opaque tights from Forever 21 and comfy flats. I wanted to add some character to my otherwise simple cardigan by adding this gold anchor pin that my mom gave me. I love huge bags for work. I throw in my laptop and lunch and even a magazine. This bag is perfect for that and is a beautiful burgundy color.
Stay tuned for tomorrow when I wear the dress for a night on the town!