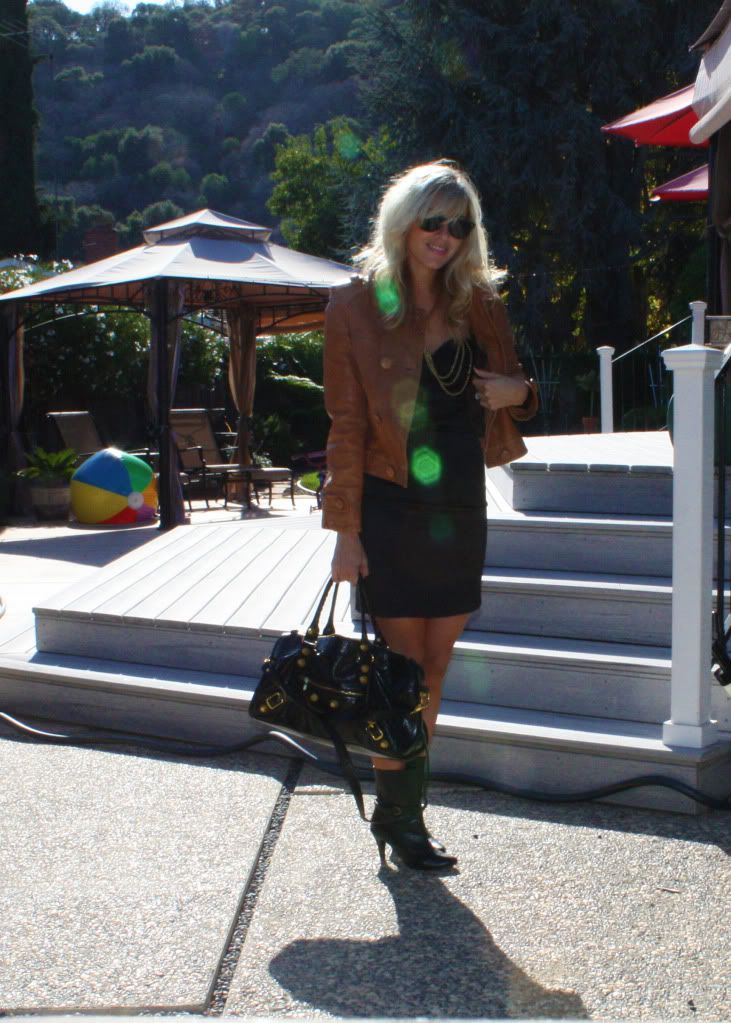 Forever 21 dress, Banana Republic leather jacket & necklace, thrifted boots, American Chic bag
During tough economic times a girl has to multi-task. She has to be clever and resourceful. That is why I decided to do a "How to Wear One Dress, Three Ways" on Sterling Style. The featured piece is this bustier fitted dress from Forever 21 from a few years ago. I thought it would be great to see the lingerie trend worn in different styles. Over the next three days (Friday, Monday and Tuesday) I will wear the dress for three different events.
My fist look for "One Dress, Three Ways" is for a day of shopping with friends. I wanted to try the dress for a day look. You know those days you meet your girlfriends out for some shopping and light lunch preferably with a glass of wine. I wanted to be comfortable, but still feel stylish. I love wearing brown with black. Not a lot of people like the combination, but I think it keeps this outfit from looking too night time.
Stayed tuned for Monday when I wear it to work.